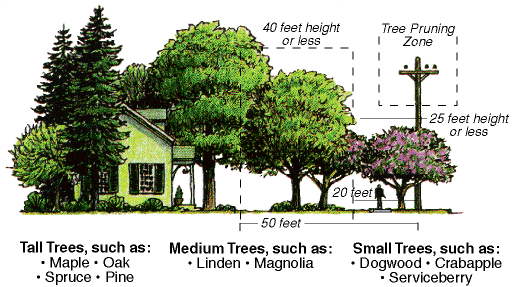 Well placed trees can save you money around your home. Areas you may want to consider shading are:
Concrete or asphalt surfaces
Floor to ceiling windows
Patios
Doors and wide expanses of walls
Deciduous trees which are trees that lose their leaves seasonally, will provide shade in evening during summer if they are planted on the west side of your home.
In the winter, that same deciduous tree will lose its leaves and the sun will warm your home.
Also consider your privacy needs and whether you are planting trees for food or fruit production. Or are you trying to create a windbreak around your home?
And remember to plant your trees a minimum of 10-15 feet from surfaces and structures such as patios, driveways, sidewalks and walls.