Metamorphosis Landscape Design In the News
Homes of the North Fork Magazine, March 2016
Metamorphosis Landscape Design is proud to be featured in House Magazine, Long Island's premier design, architecture & lifestyle magazine. May/June • Two Thousand Fifteen
House Magazine 2015
Metamorphosis Landscape Design is proud to be featured in House Magazine, Long Island's premier design, architecture & lifestyle magazine. March/April • Two Thousand Fourteen
House Magazine 2014
Fire and Water
Massapequa, NY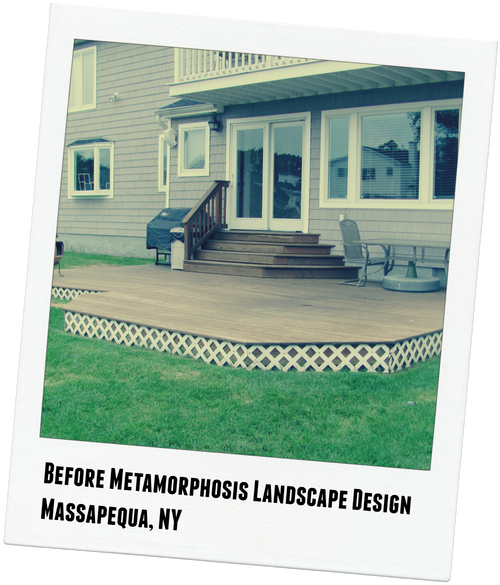 Following a complete renovation of an existing Massapequa home, Metamorphosis Landscape Design was chosen to design and build an outdoor space that complimented the updated style. The rear dockside property was a great setting for a dramatic makeover.
The homeowner requested a complete outdoor entertaining space. Amenities included a pool, outdoor kitchen/ bar with T.V. , dining area, water feature, and fire pit. Fitting all of these needs into the 32' x 71' area was truly a challenge. An engineered grid style concrete sub – base with helical pilings was created to support the pool and other structures from the effects water tables have on construction when canal side.
Changes in elevation would allow for the separation of spaces and activities. The space was broken up into two areas; the lower dining, outdoor kitchen, and bar area and the upper pool and sundeck area. Both areas are bordered by the deck area, which provides the dockside seating opportunities common to canal style living. The dining area is situated next to the fire element creating great ambiance of fire and water views. The outdoor kitchen has all the appliances necessary for full entertaining, including an outdoor television. But there was one thing the client had asked for and that was "WOW" factor. An element which would surpass the already stunning backdrop of the waterside community. Something that would give the simple layout of granite veneer and natural stone style concrete pavers an over the top feeling.
Along with fiber-optic lighting in the pool and beautiful accent lighting throughout, artistic fire bowls with sheer spills of water were set upon granite piers for a dramatic focal point for nighttime entertaining. Using the elements of fire and water together would create dramatic results.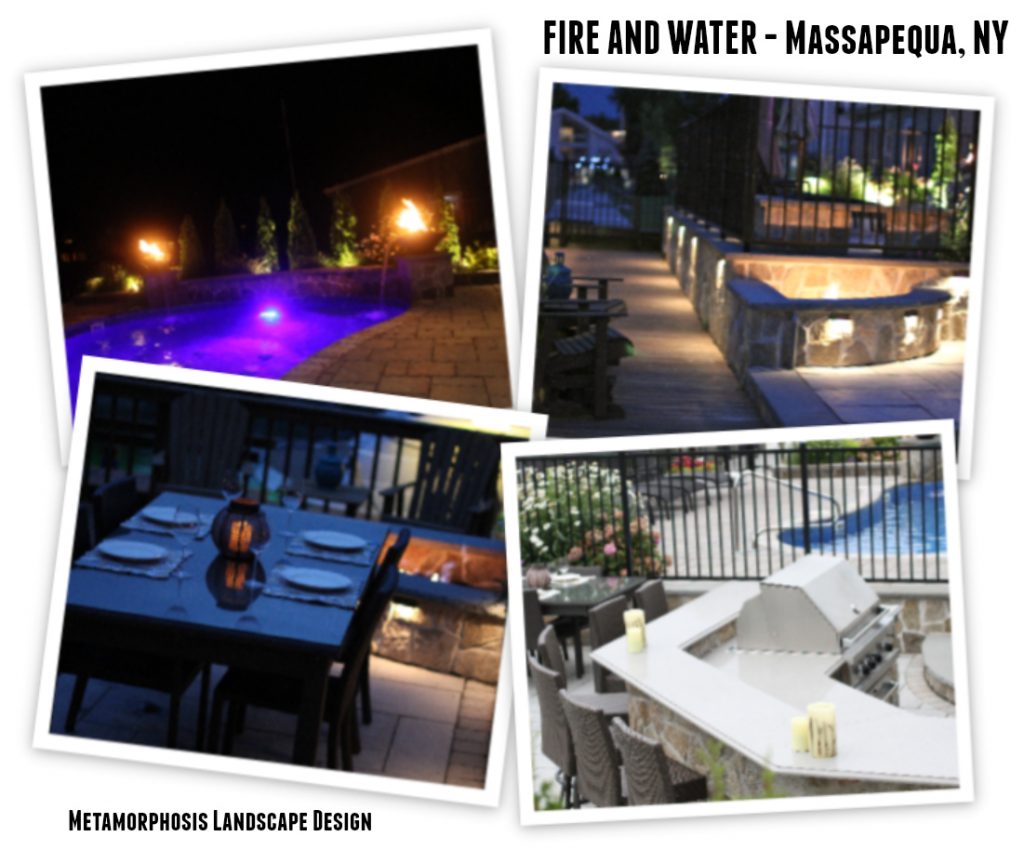 Business Owner, Ball Player Come to S.Y.A.G.'s Aid, Donate Bleachers
On Tuesday Sachem Youth Advisory Group (SYAG) baseball officials were downtrodden that someone would steal $10,000 worth of bleachers from their facility on Smith Road in Lake Ronkonkoma. One day later things have changed drastically.
Jason Merz, a landscape design company owner from East Islip, and Ray Navarette, a baseball player from the Long Island Ducks, said they will donate the funds to purchase new bleachers before the league's opening day on April 14.
Read full story here.

 Bleachers stolen from youth athletic baseball field
Exec suite: Jason Merz, Melville
So how has Franz Kafka, the early 20th-century author, influenced Jason C. Merz's career?
For one thing, Merz says, when he was a freshman psychology major at Adelphi University, the class was called on to read Kafka's most famous work, "The Metamorphosis."
"The story had always stuck with me, as it suggests that we shouldn't work like bugs for others, leaving little time for ourselves," says Merz, 35, "and instead work for ourselves with dignity and pride in what we do."
After graduation, Merz went to work for a landscape maintenance firm and, in time, looked to start a business more design-oriented.
The book's title, which can be defined as a change in form, "conveniently makes for a great landscape design company name, as we literally change our clients' landscapes," he says. "[And] we wanted people to lose the image of a local grass cutter."
Read full story here.

Extreme pools: They're hot and cool
With gas prices hovering around $4 a gallon and Long Island still suffering from an economic slowdown, it seems the
"staycation" is here to stay. But if you've got a pool or are thinking about having one installed, the opportunities for making your own backyard into a summer wonderland are out there for the taking.
From environmental features and electronics to waterfalls and cool slides, this year's pool trends run the gamut.
Read full story here.